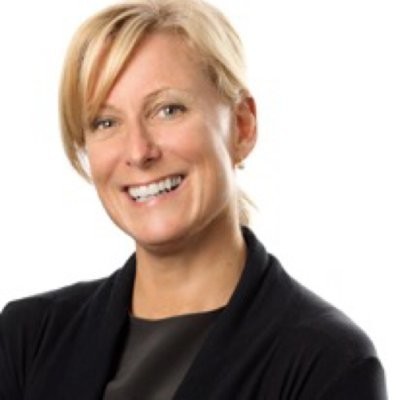 Welcome to part two of our interview with Katie McLean, who is the CEO of TuskHub. We learned a lot of great insights from part one of this interview, and highly recommend you check it out before continuing with this one. Now, we have a lot more to cover in this article, which is described below.
As a brief reminder, TuskHub focuses on sustainable growth and is led by Katie, who has over 25 years of experience in the technology and sales space. She has worked at Xerox, Oracle, and Google, and has had a few of her own companies as well.
Through all of these experiences Katie has learned many strategies and techniques that lead to sustainable growth, and has kindly shared many of her learnings with us.
Last week we covered:
Getting Started
Back to Business
Jumping into the startup world
In this week's article we dive deeper into how Katie's business has been succeeding during the pandemic and more.
Here are the sections for this weeks article:
How did you come up with the name TuskHub?
How have you found running a startup in a pandemic?
How does TuskHub differ from other consulting companies?
How does someone just getting started gain customers?
Why giving away content for free is powerful for the growth movement
Next steps for TuskHub
How did you come up with the name TuskHub?
I like the name TuskHub, it's short and clean, and brings an image of a bunch of elephants standing together to mind. I wasn't sure if this was the intended image, so I asked Katie how she came up with her name.
"After I left Google, I wrote this article about animals and corporate culture. [I wanted to show that] there is a difference between working at Google vs. IBM vs. Patagonia vs. a startup. So I started comparing them to animals. [We found that] a company like Virgin was an elephant. Virgin puts people and purpose first. So, I like the idea and characteristics of an elephant, but it's too many syllables. But when you read Tusk, you [probably think of] elephants. Having a good culture as the anchor of how your company grows, to me, brings sustainable growth."
So there you have it, tusk relates to elephants, which put people and purpose first. Hub represents a spot where people come together. Put it together and you get TuskHub, a place that puts people and purpose first and wants to be a place where people with that belief come together to help others grow sustainably.
"TuskHub is a very young company, we are growing and evolving as we go, and we want to attract a lot of different types of talent, different ages, different cultures, and keep helping companies grow."
How have you found running a startup in a pandemic?
People often say the best time to start companies is during a crisis. Look at the list of companies that came out of the 2008 financial crisis: Venmo, Instagram, Uber, Slack, and Square, just to name a few.
So I asked Katie, what is her experience so far with starting a business during the pandemic.
A couple things have been great. One, there are people available, mainly consultants, and we like helping them find work. It's a fine time helping companies grow. I had a bit of time, since I was quarantined at home for a month … and that gave me thinking and strategizing time.
I knew what I believed … [so with] my time I created the growth movement, which is bringing people through the steps that we think leads to sustainable growth. In the early part of the growth movement it's about designing who you are (your purpose, your values, your leadership).
So we would interview people on [these topics]. The next stages are build, grow and nurture. We have more videos on [that topic]. Eventually, this will be a collection of videos [that] people can use to [learn to] grow their company. So far I've learned a lot from each of the conversations.
When the pandemic started, all I could see was opportunity. It was scary, but an opportunity. People were telling me they were scared [their products wouldn't survive] but I said, "No, this is going to accelerate the digital transition".
- Katie
I really like interviewing others to learn from them, to consolidate and distill their core ideas, and then to share those ideas with others. This helps me build a knowledge base of stories and lessons that I can incorporate into my own life, so I can definitely see why Katie is taking this approach as well.
It is also great to hear what I mostly expected, which is that entrepreneurs see crises as an opportunity.
However, I wanted to dig deeper into TuskHub's business. How are they doing? As a company that helps others grow, is TuskHub growing itself? How are they gaining customers?
Here is what Katie had to say.
We haven't intentionally tried to grow yet. I know quite a few people just having been around for a while. When I left my [last job] I was asked by another startup right away if I could help them.
The second client, same thing. Third client, same thing, they reached out and asked if I would help. So far, it is word of mouth and reputation.
I believe in the idea of an attraction strategy. If you put out who you are, people who believe the same thing will be attracted to you, and want to talk to you, and want to work with you. Our attraction strategy is as much for our independent consultants as it is for our clients. That's what the growth movement is. It might not work, but we say what we believe.
The new way of selling is all about how the customer benefits from your product. You have to find the reason why and when your customer needs your product. Think about sales as helping someone see what you see in your product, and to share it with them.
- Katie
You have to love that a growth company who is not even focused on growth yet themselves, is still growing. This is the result of Katie and her team being so focussed on their customers' needs and their customers can't help but share TuskHub with their network.
Katie also mentions a simple but powerful growth strategy, an attraction model. Even though they are still testing it out, I think this strategy makes a lot of sense and will help you land customers who have similar values to you. Having customers with similar values is key, and we saw this to be the case through how Katie landed ATB while at Google.
I have heard the idea about thinking about why your customer needs your product, but I haven't thought as much about when they need it, so I appreciated this subtle remark that Katie made.
Again, you might have a product, there might be a strong why for your customer, but you also need to show them why now is equally as important as your why. This might not always be the case, and if it isn't make sure you develop a good relationship with your client so that when the time comes for them, you are ready.
How does TuskHub differ from other consulting companies?
I was curious how TuskHub differs from other companies that might offer consulting as a service or freelance options, for example Fiverr or Upwork. Katie explained,
"We are focussed on growth, and everything along with what it takes to get sustainable growth. We are closer to what a big four consulting firm offers than what Upwork [or others] generally offer. We take responsibility for growth strategy and execution. We are [somewhat] disrupting the early parts of a Chief Revenue Officer.
A company might not want to invest in salespeople or marketing people right away, or might not need full time sales reps and content creators. You [still] want a cohesive strategy and someone guiding the strategy.
Again, we focus on helping companies grow, and there are very few third party firms that do sales, marketing, customer success, culture, vision, values, and more. We cover the whole thing."
This to me makes TuskHub's differentiating factor more clear. Oftentimes the problem with freelancers is that they don't always get to see the whole picture of what your company is doing, so it can be hard, especially as a startup, to manage them.
Consulting services at other companies might be too high level for a startup, you don't just need strategies, you need people to execute those strategies. However, you don't always have the cash to hire full time employees for each role. However, TuskHub can come in and solve all these problems at once. That is a nice value proposition, and very intriguing to startups.

How does someone just getting started gain customers?
If you are someone new, like us, is making those initial connections with cold calls, cold emails, reaching out to bloggers, and so forth a good idea? We have learned that reaching out and trying to have a conversation based on shared values is powerful, but it can be difficult to come across genuine to make those initial cold calls. What is the solution?
"You can't just sit in your basement and think people will read your blog," said Katie. "I think leveraging the network you have and then going from person to person is the way to go. It allows you to test out your product ideas, gather feedback and build a community of supporters. [Also,] finding the right persona who is going to be receptive to your message [is important]."
This is exactly what Katie has done for Compound Confidence. I met her through a friend of a friend, and she in turn helped me connect with more people. She also helped me realize that there are various personas who might be interested in purchasing our product, but that not all of them would necessarily use it.
For example, a parent might buy our personal finance course for their kid. However, another scenario is a university student buying our course for themselves. Understanding who you are selling to in a given context can make it much easier to connect with the right customers.
Why giving away content for free is powerful for the growth movement
"It doesn't matter if you tell people how to do it, it's still not easy," Katie said when talking about why she has been giving away lots of high quality content for free. There is something about having competency and years of practice that make people still want to work with you even if you give away content for free.
We agree with this method. We (try to) write high quality content that we hope people find useful and don't charge for it. This helps us build credibility and gives us more opportunities to be found by new people. However, we also just enjoy sharing interesting stories about other entrepreneurs. It's part of our values, to share and help others, and after speaking with Katie, we hope this helps us find customers who believe the same thing.
Next steps for TuskHub
"I want to build some solid success stories and make sure companies benefit from the work that we do. We want to build up the playbooks."
In parallel with getting more success stories, helping more companies learn to grow sustainably, and helping clients land their first big deals, TuskHub will also be building out their platform to scale their mission.
I am excited to see what is in store for TuskHub. Thank you so much Katie for taking the time to share your stories and learnings about growth with us.
We hope to continue growing sustainably as well, and will continue to do so with what we've learned here.
Want to grow your wealth sustainably?
Sustainable growth is healthy to have in many areas of your life, including your finances. Developing a multiyear financial strategy and having the temperament to execute it takes time and practice. We are giving people the skills to do just that through our personal finance course. If you have an hour to check out our free course, that would be awesome. Hopefully, we will help you achieve your financial goals.