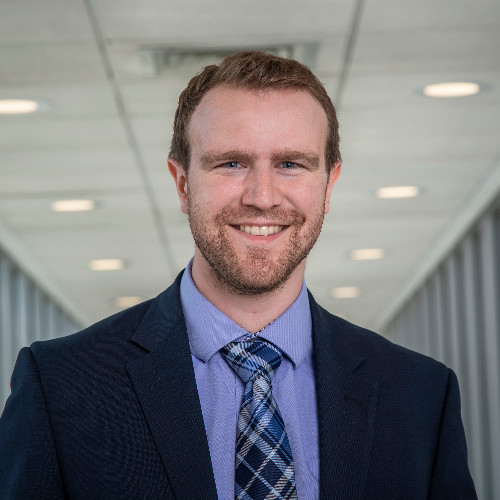 There are some people who from the day you meet them impress you. That person for me and many others, is Aaron Baskerville-Bridges. Aaron, a recent graduate of the prestigious LGO dual graduate degree program at MIT, has taken a leap into the startup world as the VP of Operations for AeroShield.
His prior experience includes being a consultant at Boston Consulting Group (BCG), completing his undergrad in Chemical Engineering, and raising over $180,000 for cancer research. However, this just scratches the surface of what Aaron has done, and what his future plans entail. We got the chance to speak with Aaron about his experiences and perspectives as someone who moved from the benefits of a big company to transforming an old industry with a young startup. We cover a lot here so we are actually breaking down this interview into two parts. You can check out part two here.
I have broken down the different sections of our conversation. Feel free to jump around or read top to bottom.
Article sections:
The Beginning
Did your background help you with your first job?
What were the biggest unexpected learnings from consulting?
Back for More
The MIT Dual Degree Program Outcomes
AeroShield: Transforming an Old Industry
The Beginning
"I found myself drawn to the intersection of business and engineering," said Aaron about his engineering university experience. I think many engineers feel this way but not everyone does something about it. In his first year, he saw posters for engineering and business competitions and rounded up friends to compete. By the time he graduated, he had competed in 17 engineering and business competitions all over the world. This gave him exposure to what the worlds of engineering and business look like and how they are related. This, coupled with the technical knowledge gained from school, put him in a position to seize some very interesting opportunities. However, before moving on to his professional career, it is important to discuss the other work Aaron has done.
"I, as a kid, had cancer, so growing up I was a spokesperson for the Canadian Cancer Society. However, at some point, you are no longer cute. Going to university was a chance for me to take some action." Aaron took action in a large and successful way, as he normally does, and ran the Relay For Life in each of his 5 years at university and raised over $180,000 for cancer research.
He also was a community advisor (CA) for the first year residence building in his final year, which is where I met Aaron. In fact, he was my CA! This was where I got to see first hand all the great work Aaron does for the people around him.
Professionally, Aaron has done a lot as well. He was also an example of what someone in their first year looking 5 years ahead could achieve. He spent his first summer in the oil fields and his second summer in the labs doing research. For Internship, which is a 16-month work term after your third year of engineering school, he decided to split it into a 12-month term and a 4-month term.
He worked at McDaniel and Associates, where the work requires technical engineering skills but also requires a business lens to do valuations of various assets. He then spent his other 4 months at BCG, where he learned a lot about problem-solving in the consulting world.
"People told me my career would not be a straight line," says Aaron. As well we will see, it has not been.
Did your background help you with your first job?
Aaron accepted a full-time offer from BCG after his internship and began his career there. I was curious since I have spoken with many engineers who work in consulting, I was wondering if there was any advantage or disadvantage he felt he had.
"I think that regardless of your background, you can bring something to the table. The job is going to be hard either way, but the skills you bring make one aspect of the job slightly easier.
"For me, understanding the technicals was manageable... but when I was reading the financial report and company structure [the first time around] I was lost," says Aaron. This demonstrates how no matter what, there are always going to be aspects of the job that are beyond your scope initially, but that you can learn more about as you go.
What were the biggest unexpected learnings from consulting?
"It took me about 2-3 projects to not have anxiety," Aaron said. This was because he was under the impression that every analysis he did had to account for every variable. "On my first project, I made a model that tried to handle every scenario, and it was so complex that it ended up not being helpful to anyone. I would have been far better served identifying 2-3 variables that really mattered and going from there."
That's when Aaron learned that the ability to have conversations with people can prove to be more useful than making a complex model that no one can fully comprehend. He also learned the importance of figuring out how to make decisions with partial information.
"One of the key parts of consulting is to think about the parts that really matter. Is this a million, 10 million, or 100 million dollar idea? Whether it is a 100 or 110 million, that doesn't matter," says Aaron. It is this sort of mindset that allows you to prioritize your options and decide when to invest the next set of resources to do whatever it is you want to do.
Another unexpected learning was how to send really good emails, which Aaron said saved him a lot of time over his three years at BCG.
"Getting really good feedback," was the final unexpected learning from Aaron's time at BCG. On each project, Aaron would get 5 pages of detailed feedback which helped him become more professional and constantly improve.
Back for More
After almost 3 years at BCG, Aaron had the opportunity to go do his MBA and Master's in Chemical Engineering at MIT. Now, I didn't even know this type of program existed before Aaron told me about it about two years ago, but if anyone was going to pull it off, it would be him. When I asked him why he decided to pursue the dual Master's program Aaron said, "I didn't want to get to a point in my career where I was that anxious first-year associate again... So I wanted to know [the business side] and feel good about it. I also wanted to differentiate myself."
For anyone looking to combine their technical knowledge with a business mindset and also double down on their technical knowledge at the same time, this type of program could be fantastic for you. I find myself more inclined to spend the amount of time and effort you would put into this sort of program in other ways.
Perhaps taking a more do-it-yourself approach, learning through books, blogs, online courses, and experience would work best for me at this point in my life. However, there are numerous advantages to pursuing more formal education, especially at a top tier engineering school like MIT (which would be a dream for many engineers).
Most notably, a formal degree provides you with credibility, useful credentials, and an unbelievably strong network of like-minded and innovative people. However, don't think that getting into these programs is easy. "I got waitlisted initially," said Aaron. "I [then] had a conversation with the program director and got in, and had an interesting two years".
The Dual Degree Program Outcomes
The program starts in the summer, and you get to jump straight into machine learning, statistics, manufacturing, and business leadership classes. However, the fall semester is where things get rough. Now to preface this, Aaron was one of the strongest academic students in his undergrad, so when he says that a class was difficult, you know it is.
"I just got wrecked," was how he described a notoriously difficult Chemical Engineering class, Transport Phenomena. "I was taking eight classes, (max for a regular MBA student is six) seven business and one engineering and the engineering class [was very hard]". Now when I asked what the comparison between business and engineering classes were he said, "The engineering to MBA ratio is not even fair, that one engineering class was equivalent to around five of my other classes. I was working around 20 hours a week on this one class!"
So the program is not for the faint of heart, but certainly worthwhile for those who want to push their technical skills to the max.
The program integrates work terms with class, so Aaron got to spend six months at Amgen. He worked on a project that used machine learning to explore drug development experiments. This was a great role where Aaron got to learn a lot about hands-on machine learning and ended up writing his thesis on his work term project.
The program has another class (which you actually have to apply to get into) where they pair up researchers with business students to see if a research project could be commercialized. Aaron was keen to take this class, and Aaron met his future company when they presented in front of him on pitch day. He actually thought they had so much figured out that there was nothing he could do to add value.
However, as anyone who has worked with a startup will tell you and Aaron expressed as well, "it doesn't matter how much it sounds like [the startup] has it in the bag, there are a million things under the surface that are not under control." Staying in touch with the founders of AeroShield that he met in 2018, he ended up joining them full time in 2020. "It was a long slow burn," as Aaron put it.
AeroShield: Transforming an Old Industry
When Aaron first met the AeroShield co-founders, Elise Strobach and Kyle Wilke, he was certainly intrigued. AeroShield has invented super-insulating technology that can dramatically reduce the heat lost from windows. The window industry is old, and with so much focus on various digital technologies, it means that other industries don't get as much attention. However, that doesn't mean they are not important. In fact, it is estimated that one-third of a home's heat is lost from windows and doors, according to the Energy Information Administration.
If anyone is going to revolutionize this industry, I would bet it is the people who got their PhDs from MIT in Engineering, invented the technology that is trying to be commercialized, and won the MIT Clean Energy Prize. I can certainly see why Aaron stayed in touch and when presented with the opportunity to join their team as the VP of Operations, he took it.
Stay tuned for part two
I just wanted to say thank you to Aaron for his time. He has an awesome story and I am excited to see what he and AeroShield have in store. We got to talk about a few more interesting topics during our conversation and I gained fantastic insights from Aaron about entrepreneurship.
That's why we've decided to make another article that delves deeper into how Aaron was able to set himself up for this entrepreneurial opportunity and the biggest learning he has had so far as the VP of Operations at a startup.
If you enjoyed this article and are keen to learn more, then please check out part two of the article next week!
Want to learn how to set yourself up for entrepreneurship?
Setting yourself up for entrepreneurship like Aaron has takes planning, especially financial planning. If you would like to learn the fundamental personal finance topics that will help set you up for the financial situation you want, then please check out our
free personal finance course
!
Disclaimer: Aaron Baskerville-Bridges was involved in the making of this article and approved all content written. Thank you, Aaron!