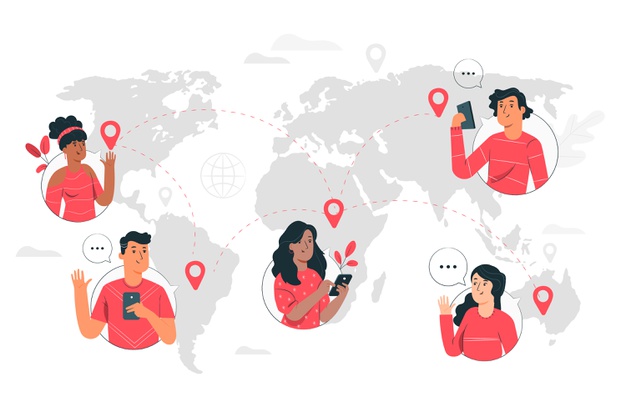 Social media vector created by stories - www.freepik.com
The increasingly competitive job market can be daunting, especially when you layer in a pandemic which is decreasing demand for labour and causing increased unemployment and lower wages, resulting in both fiscal (CERB) and monetary (lower interest rates) policies to help stimulate the economy. We at Compound Confidence think it is more important than ever to understand the nuances of networking and recruiting, which will help you stand out and land your dream job.

Soft Skills
The soft skills we have found most important and will be covering here are:
Networking
Cold email strategy
Crafting your "story"
Networking
Instead of simply applying for jobs or asking employees if their firms are hiring, it is often better to build a relationship and to network with employees at various companies. Networking can be defined as "everything from a casual conversation with a friend to an informational interview with a potential employer. Networking doesn't mean asking everyone you run into for a job. It means building relationships so that you can comfortably ask for ideas, advice, and referrals to those with hiring power." [1]
Networking with a wide variety of people is important, as it expands your network and gives you a better understanding of the types of jobs and industries that exist, the types of people who work in different jobs and industries, and how you may fit at different firms. Like anything, the more networking you do, the easier and more natural it becomes.
You may be asking "do I really need to network to find a job?" or "even if I did network, how would I find people to connect with?". Those are great questions. Firstly, no, you don't need to network to find a job, but you probably should. Forbes and U.S. News & World Report studies suggest that upwards of 80% of available jobs are never advertised (i.e. they are secured through networking) [2]. So while you don't have to network, it seems that this is how most of the world works. Secondly, leveraging alumni databases (e.g. high school/university/college) is a quick way to find people with whom you have something in common. LinkedIn also has an Alumni feature (found between "Jobs" and "Videos" on any institution's page) which allows you to filter by geography, industry, firm, etc.
To leverage alumni databases/LinkedIn (as well as connections through friends and family) effectively, you will likely need to send "cold" emails.
Cold Email Strategy
When sending a cold email, I like to keep it short and sweet (short enough that it can be viewed on a phone screen), but informative with a clear "ask". A cold email could look something like this:
Introduction, reason you are reaching out, and perhaps explanation of how you found their contact information (LinkedIn, public company website, alumni database, etc.)
Draw on a common connection to support why you are reaching out
Request a phone call or coffee chat
A couple of professional niceties one can add include: being willing to work around the recipient's schedule, sending a calendar invitation (with location if in person, or specifying who will contact whom if over the phone), and adding a resume to demonstrate seriousness.
Crafting your "Story"
Before chatting with strangers you would like to impress, I recommend preparing a "story", which can be thought of as a canned one to two minute elevator pitch about yourself. It is critical to engage your listener, and to have your story down pat, because you should be able to pitch yourself better than anyone else could. Your story can be used during an introductory phone call, to start an interview, to answer "tell me about yourself" or "walk me through your resume" questions.
Everyone's story will differ based on life stage and professional experience, but generally speaking I think a chronological story makes sense and is easy to follow. An undergraduate student looking for work could have a story like this:
Context (personal):

Went to high school in (insert city name), and chose to study (insert program) at (insert institution) for (insert one to three reasons). Should you wish to make your intro a little less formal, you could tell an early joke to lighten the mood - e.g. "I grew up playing hockey, but 15 years later I'm still waiting for Vancouver to bring home the Cup" (not a funny joke by any means, but you get the idea).
Experience (professional):

This past summer, I worked as a (insert job title at specific firm), focusing on (insert project experience)
Trigger Experiences (rationale for why you are speaking with this person/firm):

After (insert trigger experience(s) - e.g. project experience at previous job, time in a university club, speaking to employees at this firm, playing a varsity sport) I would like to pursue a field in (insert field) for the following three reasons (insert three reasons)
This is by no means the only way to pitch yourself (I imagine it varies from industry to industry), but I found that this chronological, step-by step approach was effective in recruiting for finance jobs.
After having spent time in investment banking, I understand that bankers like to break big ideas into bite-sized parts, which are often put on PowerPoint pages and pitched to clients with an aim to win business. If you can demonstrate that you can already think like the person interviewing you during a phone call/interview, then you're halfway there.
Bottom Line
Love it or hate it, networking is an integral part of securing a job, and hopefully these networking tips can be used to help guide your process. If you are thinking of networking because you don't know which career to pursue, you may be wondering how to deliver a compelling pitch and ultimately convince an interviewer to hire you. I recommend dealing with this by just getting out there and chatting to people and not being afraid to ask questions. Feel free to reach out with any questions you may have about this article or our experience with networking.
We at Compound Confidence offer a free personal finance course, as well as resume reviews and one-on one coaching. If either of these interest you, be sure to check them out!
References
Vancouver Public Library: https://pwp.vpl.ca/siic/job-search-resources/networking-for-employment/
Forbes: https://www.forbes.com/sites/jacquelynsmith/2013/04/17/7-things-you-probably-didnt-know-about-your-job-search/#518bac553811